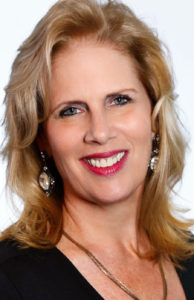 Aviva is a seasoned social worker and certified IMAGO Therapist with over 25 years experience counseling couples, individuals and families experiencing challenges ranging from marital conflict, sexual and emotional intimacy, chronic and terminal illness, special needs parenting stress, forensic home studies and other areas of suffering and difficulty. She has undergone training in psychodynamic couples dialoguing technique which offers a safe, focused and non confrontational method of dealing with relationship conflict. Couples ( and any relationship dyad ) will be gently guided and taught by Aviva to learn this interactive process and will experience enhanced empathy, sharpened listening skills, and greater emotional intimacy. Contact Aviva for more information about her services.
Services
Aviva provides psychotherapy services to couples and individuals. Her office is centrally located in Smithtown and she offers occasional home visits to homebound patients and others with travel restrictions.
Trainings and Education
Aviva obtained her MSW from New York University School of Social Work, and her Bachelors in English with a minor in Psychology from Queens College of CUNY. Aviva is a Certified Imago Therapist and is training as an AASECT certified sex therapist. She continues to study other therapeutic methods including Holistic and Energy Psychology approaches to relationship and individual therapy. Aviva believes that good relationships are the essential core of one's emotional security and happiness, and allow us to thrive in all aspects of life. Unsatisfying and imbalanced relationships cause anguish and isolation in a high tech society which tends to overlook the importance of emotional intimacy. Her goal is to help you regain, enhance and enjoy the connection and safety in your closest relationships.
Aviva does not accept insurance plans.
Hours by appointment.
Call to discuss scheduling and fees.
Aviva Chansky Guttmann, LMSW
Certified IMAGO Therapist
(631) 885-4375
Office Hours at The Holistic Center for Soulful Living
811 W. Jericho Turnpike, Suite 203E
Smithtown, NY 11787
http://soulfullivingcenter.com
Midtown Manhattan Offices
Private Home Visits Available Upon Request
Email :helpconnectingus@gmail.com